PATIENT VISITS MEDICAL RECORDS COURT DOCUMENTS INTERVIEWS FOCUS GROUPS MEETINGS CONFERENCE CALLS AND MORE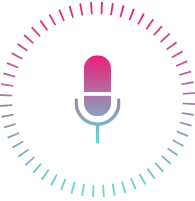 FLEXIBLE. DETAILED. EFFECTIVE
Welcome to Omaha Transcription,
A complete transcription solution in a single package.
With the Omaha Transcriptions team, you can transcribe anything from conversations between two people in a room or an entire lecture. A complete solution for comprehensive transcription services and processing of audio recordings!
We provide audio recordings on demand, search for archives and voice analysis to computers. We offer solutions in many areas such as business, justice, healthcare, education, or journalism.
Our team of US-based transcriptionists are passionate about turning your audio into a captivating transcript for you.
ALWAYS AVAILABLE TO ASSIST YOU
Customer care is available 24 hours a day, 7 days a week, to assist you and ensure your satisfaction.
We work hard to meet and exceed client expectations. We provide specific solutions that you won't find anywhere else!
Transcription Services in Omaha
We can do anything.
Well, almost anything…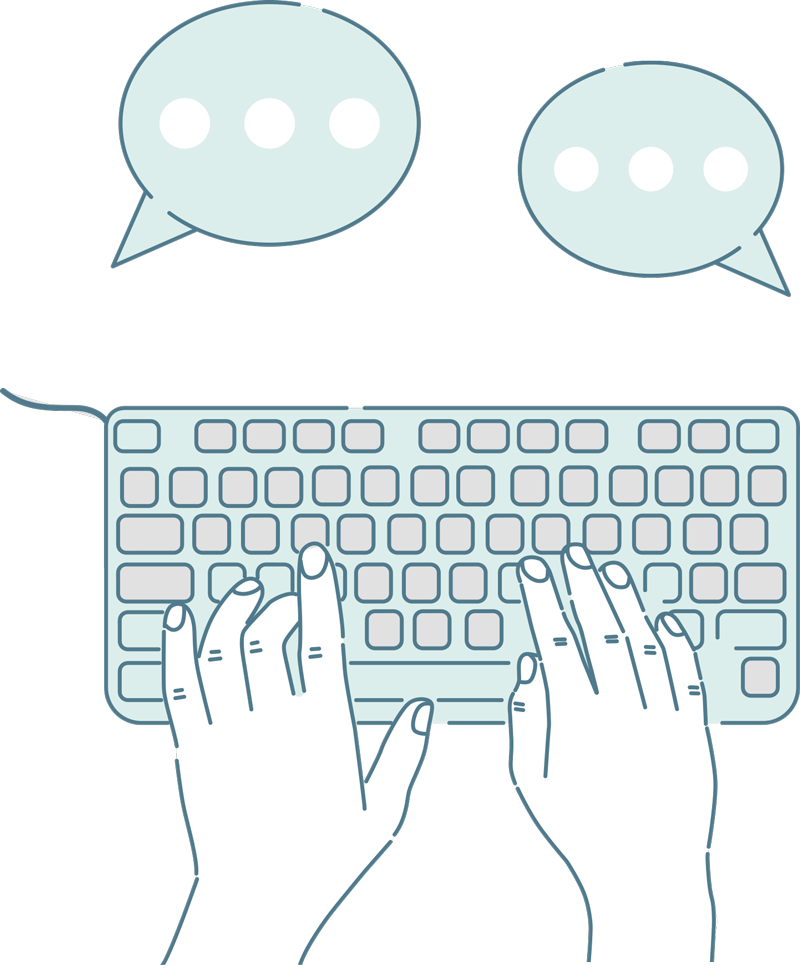 YOU NAME IT. WE CAN DO IT!
Omaha Transcription can do anything from webinars to press conferences. Litigation, interviews, art, blogging, journalism, and religious sermons are among the industries covered.
Our transcripts are explicitly tailored to satisfy the needs of various specialists.
OPERATING EXCLUSIVELY WITHIN THE U.S.
We refuse to outsource our transcripts because we believe that every detail matters. That is why we employ a team of the most diligent transcribers in town–those who are 100% American and take pride in their work.
HIGHEST STANDARDS OF EXCELLENCE
With our high standards and expectations, we're able to offer the best service in the industry. That's why inspections are one of many measures taken to ensure that each customer receives a product different from any other they could find elsewhere!
JUST-IN-TIME DELIVERY
Get your translations in on time! We guarantee a high-quality product delivered by the deadline you specify. With every minute accounted for to ensure that no seconds are wasted. Get started today and eliminate any doubt or worry about translation deadlines.
THE RIGHT PRICE
Omaha Transcription takes pride in being honest with our customers, which is why we provide fair pricing. You'll know how much translation will cost ahead of time and won't be surprised when it comes time to pay!
TIMELY CUSTOMER SERVICE
We're always on with you, never leaving your side. We've got an expert team of people who are available 24/7 to assist you with anything that may come up.
Omaha MEDICAL TRANSCRIPTION
SAVE YOUR TIME FOR SPECIAL MOMENTS
Remote Scribe conveniently allows doctors to spend more time with patients and not worry about everything they do. The doctor can record the findings, then send it for transcription – no further verification is necessary because their work has already been done! This way of documenting medical records will make them more accessible than ever before!
EHR Compatible
Omaha Transcription is here to ensure that all of your medical records are updated with the most recent information, so you never have to worry about forgetting something important.
We use unique integration techniques to connect us directly to your EHR by mapping notes and other details into their fields for maximum accuracy and peace of mind—you'll be delighted we're on the team!
COMPLETELY ADAPTABLE
Remote Scribe is a HIPAA compliant remote medical transcription service that allows for exchanging important information without hassle. It's able to transcribe anything from lab results to emergency room reports and prescriptions so that you can have access to all your records in one place!
Remote Scribe has been designed with hospitals' needs in mind; we provide everything they need by making it easy to use on their end as well as patient-friendly.
ULTIMATE PROTECTION
Transcripts and media files are one of your most sensitive materials. They must be secure but also accessible by authorized personnel only! You can take advantage of our bank-grade SSL security as well as SSO/SAML single sign-on to make sure that you have the protection necessary for these important documents.
FREE DEMO
We offer you 30 days of unrestricted transcribing included in the free trial.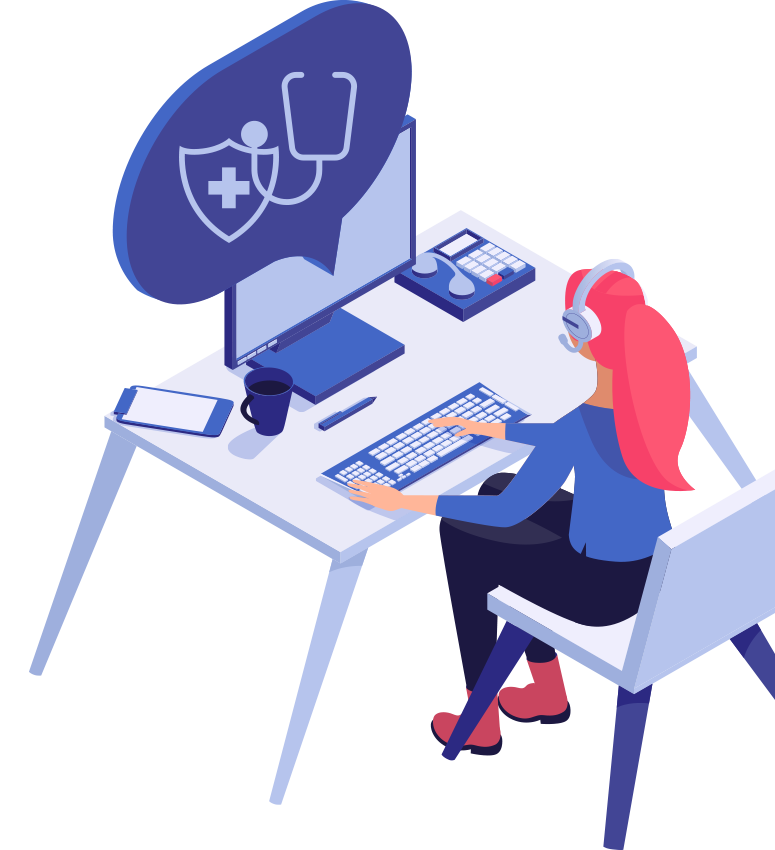 FREE GUIDE FOR MEDICAL PROVIDERS: NAVIGATING DOCUMENTATION SOLUTIONS
"The turnaround time is phenomenal. The staff are friendly, courteous, and are quick to respond to any issues you may have. I highly, highly recommend this company for any of your transcription needs."
Cindy W.
Medical Secretary
Berkshire Orthopedic Associates
★★★★★
"They have excellent customer service! I highly recommend them! We have been using their service since 2005!! I would give them a five star review for impeccable service."
Suzanne B.
Office Manager
Physicians Medical Rehabilitation Associates
★★★★★
"We have been working with Princeton Transcription* for a few years. Princeton is our first choice for all of our transcription needs. Their quality of work and quick turnaround time is perfect for our needs. We are very happy working with Princeton!"
Marisa K.
Project Logistics Manager
Human Factors MD
*Princeton Transcription (PTI) is our parent company.
★★★★★
"Coordinated Medical Network has been doing business with PTI* for 15 years. We have always been very pleased with their services. They always go the extra mile for us and are very pleasant to work with."
Coordinated Medical Network
*Princeton Transcription (PTI) is our parent company.
★★★★★
"Princeton Transcription, Inc.* is a solid transcription service that delivers accurate results with an excellent price. Turnaround times are superfast and the account managers are incredibly professional. Highly recommended!"
Heather H.
Office Manager
Donald R. Counts, M.D.
*Princeton Transcription (PTI) is our parent company.
★★★★★
"As a customer of Princeton* well over 12 years I can tell you for sure there isn't anyone out there better. I have been in the medical field for 35 years and have utilized many companies, this one is top notch. You can't go wrong with this company. I have nothing but respect for the way they run their business."
Kim S.
Office Manager
Stuart J. Gordon, M.D.
*Princeton Transcription (PTI) is our parent company.
★★★★★
"We have used Princeton Transcription for many years. They have spoiled us for any other service. They provide timely turn-around; are competent and efficient- always willing to work with us to make sure we have what we need, when we need it. I highly recommend their services."
Terry Murillo
Practice Coordinator
North Atlanta Pulmonary & Sleep Specialists
*Princeton Transcription (PTI) is our parent company.
★★★★★
"We have been using Princeton for a few years now. They are reliable, their transcription is accurate, and their turnaround time is excellent. If there's an issue, they are always willing to resolve it, or help with it, depending on the situation. I would highly recommend them to anyone looking for a reputable, dependable transcription service."
Melanie Cellini
Dr. Jeffrey D. Gaber & Associates, PA
*Princeton Transcription (PTI) is our parent company.
★★★★★
Have a transcription project in mind?
Let's get to work.
Fill out the form below to request our services. Our staff will be in touch with you within one business day! If this is a time-sensitive matter, please call 402-875-6281. Thank you!